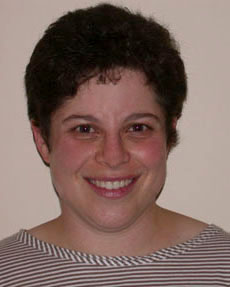 Auckland
Resonance Step & Stride Podiatry
Caron Orelowitz, MNZM, was born in Johannesburg and emigrated to New Zealand in 1997. She studied Podiatry at The Witwatersrand Technikon and was in private practice in South Africa for a couple years, before setting off to 'the other side of the world'.
Since 1998 she has been helping people of all ages who have problems with their feet, from the elderly, to sports people, and those who just want some TLC for the feet. She completed a Post Graduate Diploma in Sports and Exercise Medicine (Otago) in 2016, where her interest in Sports Podiatry was intensified. She is currently enrolled in a Masters of Philosophy and will be looking at children's perceptions of injuries.
Over the years Caron has developed a special interest in children's health and foot problems, sports injuries and biomechanical issues and is excited about the opportunity of being part of Resonance Group, working with passionate Podiatrists, and contributing to the supportive environment that the group offers.
Caron is an active member of Podiatry New Zealand, and has been a Board member since 2009. She is committed to the access and quality of Podiatry. She has membership of Sports Medicine New Zealand and Sports Medicine Australia.
In June 2021 she was made a member of the New Zealand Order of Merit for her services to Podiatry.
In her spare time, she enjoys photography and, when possible, enjoys crossing 'the ditch' to visit family.
Caron is a proud member of Podiatry New Zealand, Sports Medicine New Zealand and Sports Medicine Australia.
You can read more about what Caron loves about being a Resonance Podiatrist here and connect with her on LinkedIn here.