Wellington City
Resonance Capital Sports Podiatry and City Podiatry
Sports and rehabilitation podiatrist Katie Vodanovich, has a passion for sports medicine, injury management, gait analysis and paediatrics. She specialises in all clients from the participant in everyday life, to the elite athlete.
Katie operates leading edge dual camera 2D, as well as 3D walking and running assessment technology. With over ten years' experience, and working within a collaborative environment, Katie can offer comprehensive treatment and management plans to her patients'.
Additionally, Katie is Wellington's RPW Shockwave expert, helping to reset the body's natural healing process for those chronic complaints such as heel pain (plantar fasciitis) and Achilles tendinopathy.
Katie is passionate about her work, and it keeps her on her toes along with her husband and two school and preschool aged children!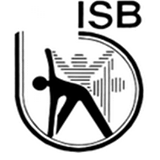 Katie is a proud member of Podiatry New Zealand and Sports Medicine New Zealand
You can read about what Katie loves about being a Resonance Podiatrist here.