Resonance Merivale Podiatry
206 Papanui Rd
Merivale
Christchurch 8014
03 355 9481
Merivale Podiatry
---
Merivale Podiatry is proud to be a part of the Resonance Group – a group of dedicated podiatrist, working together to help you achieve your goals and get you back to work, sport, play and life.
Merivale Podiatry is located in the heart of Merivale Shopping Village. Providing a full range of podiatry services, with the convenience of late night and Saturday appointments, Sophie and her team are happy to help.
Please feel free to contact the clinic directly on 03 3559481 or via email to make an appointment or enquiry.
Sophie is a born and bred Cantabrian who has returned to the region after establishing and running a highly successful podiatry practice in regional Australia. Working in — and giving back to — tight-knit communities has always been something Sophie enjoys, and that's what drew her to taking the helm at Merivale Podiatry in Christchurch.
At Merivale Podiatry, Sophie uses the latest techniques and best practice in a welcoming environment . She's forever educating herself and upskilling in the latest podiatry skills to give her patients the best possible care.
With Resonance, Sophie is excited about being part of a collective of passionate podiatrists. She loves that the supportive and dynamic group environment helps her enhance podiatry practice in Canterbury.
For Sophie personally, there's nothing more satisfying than using science and out-of-the-box thinking to give her patients outstanding outcomes, every single time.
---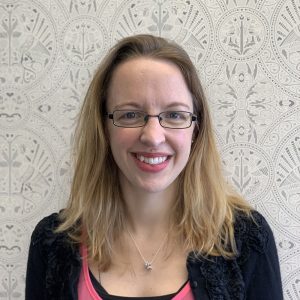 With her wealth of knowledge and a passion for Dance Podiatry, Biomechanics, and Podiatric Rheumatology, Georgina is the perfect addition to the Merivale Podiatry team.
When asked why she chose a career in podiatry, Georgina said she liked the idea of "specialising in such a complex area of the body."
Georgina is an expert in Dance Podiatry. She has completed the Juon Pointe Shoe Fitting System – Bronze Standard and has a thorough understanding of how to work with dancers and their feet. One of the things we love most about Georgina is that she goes above and beyond. She frequently attends her dancers' performances to see how they move and tailors her podiatric approach accordingly. She works closely with her patients along with their parents, trainers, and coaches.
Georgina has published original research on arthritis and dance podiatry, and she has presented on podiatric rheumatology and dance podiatry at national and international medical conferences.
Outside of podiatry, Georgina loves art. She has curated exhibitions for galleries in Auckland and Christchurch and written about art for The Press and The Star. Her fun, upbeat nature and positive attitude are an absolute delight and we are thrilled to have Georgina at Merivale Podiatry.
---
---
Contact us to make an appointment