Why do we wear orthotics?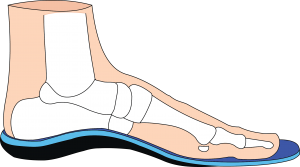 Foot orthoses are prescribed customised inserts that are worn in your shoes to aid in the management of biomechanical imbalances, to improve function and reduce pain.
Orthotics are manufactured using a range of techniques and materials in order to provide support for the foot by distributing pressure or realigning foot joints while standing, walking or running. As such they are often used by both the general population as well as athletes to relieve symptoms of a variety of soft tissue and musculoskeletal conditions.
Resonance Podiatrists are dedicated to ensuring all components to the presenting pathology/injury are considered, to best apply the assessment findings, to ensure the final Resonance Dynamic Orthotic provides optimal functional management and the best possible patient outcomes.
Leading edge technology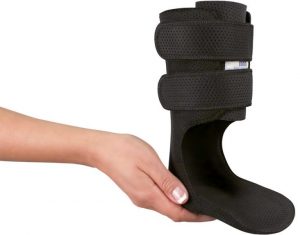 Access to leading edge technology and detailed clinical data gives all Resonance clinicians the ability to use orthotic design, material and manufacture techniques that are unsurpassed. Resonance 's functional orthotics are individually prescribed and made for our patients ' specific needs – business footwear, running, cycling, netball, rugby, elite athlete, carbon fibre – whatever the need, Resonance can help.
Here at Resonance, we use a very thorough methodology to design and prescribe our Dynamic Customised Prescription Orthoses. Our prescription procedure commences with a very thorough biopostural and biomechanical analysis along with, comprehensive movement and gait assessment. Unlike many others, we ensure we have a thorough overall understanding of our patient 's biomechanics and function relating to their pathology, pain, or dysfunction. This includes intensive non weightbearing, and weightbearing biomechanical assessment, movement analysis, all the way through to our body alignment evaluation, and dynamic video gait, dynamic function and pressure analysis.
Once our biomechanical investigation data has then been collated, we make a cast or model of our patient 's feet or lower limb. We utilise a number of casting techniques including weightbearing and non weightbearing casts, in conjunction with our leading edge 3D infrared scanning system. Each of these techniques customized for the individual patient, gives us precision in the actual design of the orthotic, to best functionally manage or accommodate the pathology/injury that our patient has presented with.
To complete the picture, the orthotic prescription and biomechanical study is then clinically discussed by way of a thorough peer-review system, to ensure the utmost quality of the final orthotic product, and the best outcome for our patients.
---
Resonance is proud to partner with GO-Lab, the industry leaders in New Zealand orthotics

GO-Lab won't settle for anything less than being able to deliver devices of the highest calibre with supreme biomechanical function.
The key to GO-Labs premium devices is CAD design, CNC milling and 3D laser foot scanning, using the expertise of real air-breathing podiatrists and technicians that receive every single prescription and check everything by hand to ensure that these life-changing devices are created through effective, accurate, but simple processes – so you get the best outcome.
Resonance are also delighted to be able to provide specialised, custom made Arizona AFO's for our patients.
---
Arizona AFO
Restoring Mobility Restores Life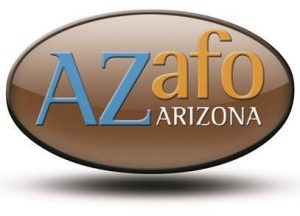 Arizona AFO are leading the way with their innovative ankle foot orthoses, and like Resonance and their New Zealand distributor Go-Lab, are committed to helping individuals achieve a better quality of life through superior quality devices.
Arizona AFO braces play a key role in the treatment of many pathologies including PTTD, ankle osteoarthritis, Charcot foot, Achilles tendonitis, drop foot, CMT, knee or ankle pathology due to sports or occupational causes. With clinical research behind their effectiveness, we are confident in these devices keeping you on the GO – because 'restoring mobility restores life'.
Arizona AFO, Inc. is committed to helping individuals achieve a better quality of life. Someone who suffers from a serious foot disorder understands that restoring mobility can be life changing. Stairs are no longer mountains. A walk across the room — by yourself — represents freedom.
The Arizona AFO line is used by resonance clinicians to help their patients increase mobility, reduce pain, avoid surgery, and provide a better quality of life.
---
Resonance Podiatry stocks a high quality range of medical footwear and hosiery that maximises comfort and function for a large range of foot conditions.
View our footwear ranges here.
How to trim your prefabricated orthotic
How to trim your prescription orthotic