Meet the Resonance Podiatry team
At Resonance Podiatry we deliver a unique and professional approach to personalised patient care.
resonance:
a relationship of mutual understanding or trust and agreement between people; rapport kinship, affinity;
a quality of richness or variety;
a quality that makes something personally meaningful or important.
---
Lisa Whiteman
Resonance Podiatry Founder and Clinical Director
Dedicated to patient care, passionate lifelong learner, and driven to inspire excellence
For over 25 years Lisa has worked tirelessly at raising professional medical and public awareness of the importance and value of high quality Podiatry. Podiatry is a unique medical profession, one where the clinician spends more time, more often, with their patients, than any other health professional.
Lisa has a passion for knowledge and research that leads to better outcomes for patients. Her decades of patient clinical experience allows her to leverage her knowledge across the Resonance clinical team, as clinical director.
Lisa continues to be involved in independent research, education and lecturing, alongside her role as CEO for the Resonance Group.
More information on the Resonance Group is available here.
You can also read more about the work Resonance does here on our blog.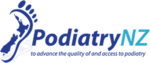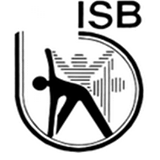 Lisa is a proud member of Podiatry New Zealand, Sports Medicine New Zealand and the Footwear Biomechanics Group.
---
Wellington Region
---
Katie Vodanovich (Stewart)
Wellington City
Resonance Capital Sports Podiatry and City Podiatry
Sports and rehabilitation podiatrist Katie Vodanovich, has a passion for sports medicine, gait analysis, biomechanics, and paediatrics. She enjoys helping patients from all walks of life; ranging from youngsters, right to the elite athlete and the older adult.
Katie operates leading edge treadmill video gait and biopostural analysis facilities at Wellington's Capital Sports Medicine. With ten years' experience, access to premium technology, detailed clinical data and working within a collaborative environment, Katie can offer comprehensive treatment and management plans to her patients.
In addition to her clinical role, Katie is director of Resonance Capital Sports & City Podiatry and is also involved in providing technical training to Shoe Clinic, within their lower North Island stores.
Katie is passionate about improving her patients' function, pain and quality of life, loves being extended by ongoing professional development, and enjoys imparting her knowledge to help others.
All of this certainly keeps her on her toes; along with her husband, dog, and two preschool aged children!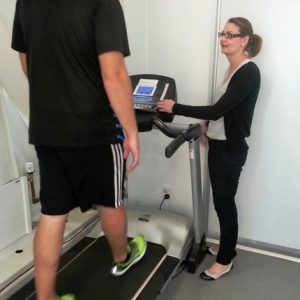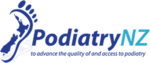 Katie is a proud member of Podiatry New Zealand and Sports Medicine New Zealand
---
Bronwyn Easterbrook-Smith
Wellington City and Porirua – Mana
Resonance Capital Sports Podiatry, City Podiatry, and Mana
Bronwyn is passionate about improving function and comfort of all of her clients, whether this be through general nail and skin care, biomechanical assessment and management of foot and lower limb conditions, or footwear advice. She has worked with the very young, to the older adult and feels comfortable with everything in between. Paediatric podiatry is a special interest to Bronwyn, as she knows how important early intervention and management of conditions can be, from growth plate injuries to ingrown toenails.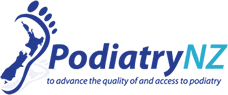 Bronwyn is a proud member of Podiatry NZ.
---
Parisa Forouzandeh
Porirua – Mana
Resonance Mana and Gait Diagnostics
Resonance Podiatrist, Parisa Forouzandeh, enjoys all aspects of patient care, whether it be for the young
or for the 'young at heart'!  She has a passion for providing care that aims to improve the function of the lower limb and foot.
Parisa operates Resonance's unique biomechanical, biopostural and pressure incorporated video gait equipment, which is at the forefront of technology, enabling her to gain accurate and detailed information about her patients' every time.
Parisa also provides comfort palliative care relating to skin and nail problems often exhibited in the foot, and skilfully performs nail and verrucae surgeries. She is passionate about finding the cause of any issue.
She is located within the multidisciplinary clinic within Mana's medical centre.
Parisa talks about ingrown toenails here.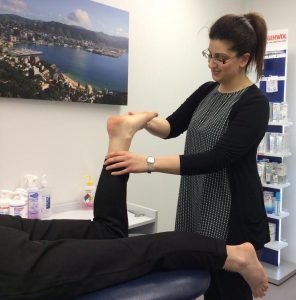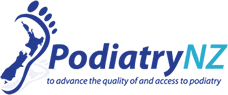 Parisa is a proud member of Podiatry NZ.
---
Ashleigh Steiner
Wellington Region
Resonance Hutt City and Mana Gait Diagnostics
Ashleigh is passionate about all facets of podiatric care and providing comprehensive treatment for patients from all walks of life. Ashleigh specialises in podiatric biomechanics and function, and has a particularly keen affinity for sports medicine and rehabilitation within the Podiatry profession. She holds a particular interest in gait analysis, biopostural and functional assessment, treatment and ultimately, prevention.
Having been a competitive artistic gymnast for ten years, Ashleigh has a real passion and understanding of biomechanics, and how the body's biomechanical structure can have a significant impact on our overall function and wellbeing.
Ashleigh works predominantly as our lead sports and rehabilitation podiatrist in Lower Hutt City, working collaboratively with both fellow medical professionals and her patients, to holistically manage any lower limb issue whether it be a sports injury, post-operative rehabilitation, a common paediatric condition, joint pain and dysfunction, rheumatoid arthritis, or the Diabetic foot. Additionally, Ashleigh utilises our leading edge 3D running gait analysis technology for best analysis and optimal management of our runners.
Ashleigh is also involved in our gait diagnostics clinic utilising our baropodometry gait analysis technology, assessing biopostural alignment, biomechanical function, and functional stability. She enjoys a collaborative approach working in partnership with her patients; whether elite athletes, weekend warriors, children, elderly, or those just wanting to get to the underlying cause of their musculoskeletal imbalances. Ashleigh is committed to getting you back on track with your goals.
Ashleigh talks about the gymnast and podiatrist as a team on our blog 
here.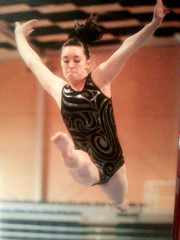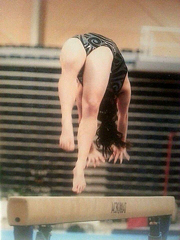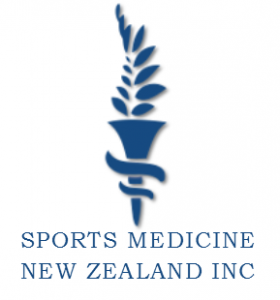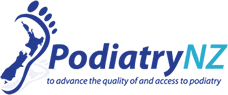 Ashleigh is a proud member of Sports Medicine New Zealand and Podiatry New Zealand
---
Hannah Carlsen
Wellington and Manawatu Regions
Resonance Hutt City, Mana Gait Diagnostics and Resonance Footwork Podiatry 
After graduating from AUT in 2017, Hannah has made the move from Auckland down to Wellington to join the resonance team.
Hannah enjoys all aspects of podiatry and will actively work with patients to reach the outcomes they desire. Whether this be through general nail and skin care, biomechanical assessments, managing lower limb injuries or footwear advice.
Her true passion lies within the sport aspect of podiatry. Having represented New Zealand in football for many years she understands the importance of addressing injuries, working through an individualised treatment plan and then focusing on prevention to achieve optimal performance.
Hannah is looking forward to providing you with the necessary tools to get you back on your feet in comfort.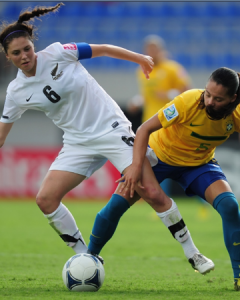 ---
Manawatu
---
Anne Dallas
Feilding
Resonance Footwork 
Anne has been a podiatrist since 1997. After graduating with a Bachelor of Health Science (Podiatry) from C.I.T. in Wellington, Anne has gained experience working in many aspects of podiatry both in New Zealand and in the United Kingdom.
Having suffered with knee problems for years as a child, Anne saw a podiatrist, received treatment and hasn't looked back! This experience ignited an interest in the function of the human body with the impacts this can have on our health and  well-being.
Anne has extensive experience in general podiatry, treating common foot problems such as chronic foot and lower leg pain. Currently Anne works with people of all ages who require podiatric care, from the elderly, to sports people, and those who just want some care and attention for their feet.
Anne has been involved in the progression of the podiatry profession through her time on the Executive Committee of Podiatry New Zealand and actively engages in continued professional development.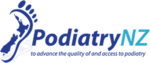 Anne is a proud member of Podiatry New Zealand
---
Hannah Carlsen (see Wellington Region)
---
Tracey Lewis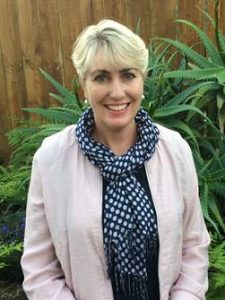 Feilding
Resonance Footwork 
Tracey is the Clinical Assistant for Resonance Footwork Podiatry in Feilding.
Tracey worked as a Legal Secretary for 11 years, before becoming a Customer Relationship Manager.  She then went on to work in a customer services role for a local power company. She
 and her husband, Paul, moved to Australia for 4 years, where she worked as an Activities Co-Ordinator for a retirement home. 
They had two children, Chole and Sophie, before returning to the workforce as a Teacher Aide and Office Assistant at a local primary school in Feilding.
Tracey is passionate about providing a friendly and professional environment for Footwork clients.
---
Central Otago
---
Raewyn Phipps
Wanaka
Resonance Aspiring Podiatry
Resonance Podiatrist Raewyn Phipps has years of clinical experience and a passion for musculoskeletal rehabilitation following surgery or injury. She holds a Postgraduate Diploma in Musculoskeletal Management from Otago University and is also a Level one Foot Manipulation Therapy practitioner (FMT). Raewyn values a multi-pronged approach to effective rehabilitation from injury or surgery for the whole population whether children, young athletes, the recreational or serious sports person, the non athlete or the aging population.
Raewyn has opened a clinic in central town, Wanaka and is providing all aspects of podiatric care.  She also has a range of podiatry friendly shoes including Revere, Vionic and Dr Comfort. Raewyn will occasionally take a little side line into netball shoes pre winter season. As well as podiatry, Raewyn is currently working part time for a NGO/charity So They Can. This role involves co-ordinating volunteers, helping at fundraisers and once a year taking an adventure trip to Kenya and and Tanzania where she can be found climbing Mt Kilimanjaro, running in the Masai Mara ½ marathon or cycling in the African Savannah.
To find out more information about So They Can, go to http://www.sotheycan.org/our-story/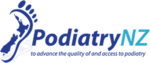 Raewyn is a proud member of Podiatry New Zealand
---
Support Crew
---
Dean Whiteman

Resonance Networks

Dean keeps Resonance's systems up and running and is our  IT guru for all technical hardware and software advice and problem solving.
When he is not in front of a computer Dean can be found either on his bike, in the water or pounding the hills.

For more click here
---
Wendy Russell
Mynx Graphics and Design
Wendy is a freelance graphic designer and scientific editor with a background in the biological sciences. She knows how important it is to look after our health, from the ground up, in order to get the most out of life. She is very pleased to be working with Resonance to assist them with their marketing and communication. They're a forward-thinking, innovative team who do great things to enhance the lives of their clients.
---
 Crew on Leave
---
Anita Kay
Wellington Region
City Podiatry and Resonance Mana
Resonance Podiatrist, Anita Kay, trained in the UK and worked for several years in the National Health Service (UK). She holds a Bachelors degree in Podiatry, a Level 2 certificate in Health Promotion and a Masters degree in Clinical Research.
Anita has cared for a vast range of patients, but primarily those whose feet are at risk of problems due to diabetes, rheumatoid arthritis and other medical conditions. She is passionate about providing high quality care to individuals by integrating clinical research into practice; helping to ensure patients receive up-to-date treatments based on current evidence.
Anita is also passionate about health promotion and patient well-being, and maintains that every contact with a health professional is an opportunity for patient education and health improvement. Anita has performed motivational interviewing to help patients feel confident in taking the next step towards making lifestyle changes, such as smoking cessation or weight management.
Anita is currently taking maternity leave and is enjoying being Mummy to Jackson and Solomon. We all look forward to seeing Anita back at Resonance sometime in the future.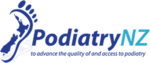 Anita is a proud member of Podiatry New Zealand
---