Resonance Podiatry locations
We are pleased to offer our clients professional podiatry services at the following locations.
---
WELLINGTON
Central CBD
Capital Sports Podiatry has a number of specialists whom are passionate about biomechanical misalignments, gait dysfunction and sports medicine, ranging from the recreational athlete to the elite. We are the people in Wellington to come to for the treatment of your foot and lower limb pain or injury, or to improve your performance.
Read more about Resonance Capital Sports Podiatry here.
City Podiatry has been keeping Wellington on its feet since 1996, offering effective, up to date care for issues of the feet and lower limbs. We care for common skin and nail conditions such as ingrown toenails, corns, calluses, verruca/warts right through to biomechanics and lower limb pain.
Read more about Resonance City Podiatry here.
---
Porirua-Mana
Resonance Podiatry in Mana is located within the multidisciplinary clinic at the Mana Medical Centre, just north of Porirua city along State Highway 1.
Read more about Resonance Mana Podiatry
here.
First Floor Mana Medical Centre, 107 Mana Esplanade
(04) 233 9110
0800 473 776
---
Lower Hutt
Resonance Hutt City Podiatry provides a holistic multidisciplinary approach to your pain or injury. Located in the heart of Lower Hutt City, we thoroughly assess you to get to the underlying cause of your issue, and work collaboratively with our fellow medical colleagues to get you back to where you need to be.
Read more about Resonance Hutt City Podiatry here.
Bloomfield House, 50 Bloomfield Terrace
Lower Hutt
0800 473 776
---
MANAWATU
Feilding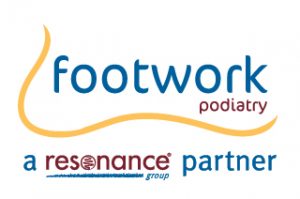 Situated in New Zealand's Most Beautiful Town, Friendly Feilding, Resonance Footwork Podiatry is dedicated to keeping Manawatu on its feet.
Read more about Resonance Footwork Podiatry here.
25 MacArthur Street
Feilding
Manawatu
(06) 323 9558
---
OTAGO
Wanaka
Raewyn Phipps operates a clinic in central Wanaka providing all aspects of podiatric care.
Read more about Resonance Aspiring Podiatry here.

Body & Sole
24 Dungarvon Street
Wanaka 9305
(03) 428 4220
---
Contact us to make an appointment