We are also able to offer phone or video consultations if it's difficult for you to attend one of our clinics
Resonance Podiatry locations
We are pleased to offer our clients professional podiatry services at the following locations.
---
WELLINGTON
Central CBD
Capital Sports Podiatry has a number of specialists whom are passionate about biomechanical misalignments, gait dysfunction and sports medicine, ranging from the recreational athlete to the elite. We are the people in Wellington to come to for the treatment of your foot and lower limb pain or injury, or to improve your performance.
Read more about Resonance Capital Sports Podiatry here.
City Podiatry has been keeping Wellington on its feet since 1996, offering effective, up to date care for issues of the feet and lower limbs. We care for common skin and nail conditions such as ingrown toenails, corns, calluses, verruca/warts right through to biomechanics and lower limb pain.
Read more about Resonance City Podiatry here.
---
Porirua-Mana
Resonance Podiatry in Mana is located within the multidisciplinary clinic at the Mana Medical Centre, just north of Porirua city along State Highway 1.
Read more about Resonance Mana Podiatry
here.
---
Lower Hutt
Resonance Hutt City Podiatry provides a holistic multidisciplinary approach to your pain or injury. Located in the heart of Lower Hutt City, we thoroughly assess you to get to the underlying cause of your issue, and work collaboratively with our fellow medical colleagues to get you back to where you need to be.
Read more about Resonance Hutt City Podiatry here.
Bloomfield House, 50 Bloomfield Terrace
Lower Hutt
04 260 3074
---
MANAWATU
Feilding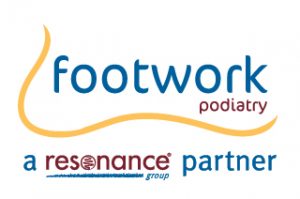 Situated in New Zealand's Most Beautiful Town, Friendly Feilding, Resonance Footwork Podiatry is dedicated to keeping Manawatu on its feet.
Read more about Resonance Footwork Podiatry here.
25 MacArthur Street
Feilding
Manawatu
---
OTAGO
Wanaka
Raewyn Phipps operates a clinic in central Wanaka providing all aspects of podiatric care.
Read more about Resonance Aspiring Podiatry here.

---
CHRISTCHURCH
Merivale
Sophie Walls operates a clinic in Merivale providing all aspects of podiatric care.
Read more about Resonance Merivale Podiatry here.

---
NELSON
Located centrally in sunny Nelson, 5 mins walk from the CBD.  Chris Gates Tasman Bay Podiatry offers a full range of Podiatry services and participates regularly in professional development seminars, e-learning and so forth. Chris has been in Nelson since 1994 and opened in his current location in 2006. 
There is wheelchair access and parking at the rear of the building.
Read more about Resonance Tasman Bay Podiatry here.
---
AUCKLAND
Situated in Remuera along the 'medical mile', close to Newmarket, you couldn't ask for a more convenient location. On a major bus route, and train station nearby, accessibility couldn't better. We have onsite parking.
Since 1998 Caron has been helping people of all ages who have problems with their feet, from the elderly, to sports people, and those who just want some TLC for the feet.
Read more about Resonance Step + Stride Podiatry here.
Level 1/ 126A Remuera Road
Remuera
Auckland 1050
(09) 212 9612
Satellite clinic at: Westgate Medical Centre, Westgate Shopping Centre, 13E Maki Street, Massey
---
Contact us to make an appointment