Professional Opportunities at Resonance Podiatry
The Ultimate Lifestyle Podiatry Job – Nelson City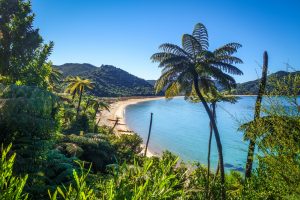 Resonance Podiatry Group are a vibrant, progressive network of clinics across New Zealand. We are NZ's only Allied Health Standard Accredited practice and are committed to quality and excellence in all aspects of podiatry.
AND – we are looking for a special podiatrist to join our team:
 We currently have a permanent, part-time or full-time, clinical podiatry position available in New Zealand's sunniest city, where you will be working alongside the region's leading podiatry professional.
The Nelson region offers great experiences for those who enjoy an outdoor lifestyle, both on and off land, as well as offering dynamic cultural, music and arts scenes. The Tasman- Marlborough region is also famous for its glorious wine and spectacular food. What more could you want?
Our successful applicant will have solid podiatric skills, awesome clinical reasoning and a passion for outstanding patient management. You will have two or more years of clinical experience and be proficient in biomechanics, palliative care and nail surgery. You will enjoy working within a collaborative clinical team who will support your ongoing learning and development.
Our spacious and busy practice is situated on the periphery of the Nelson CBD, in a comfortable and welcoming house with an abundance of character, alongside a high standard of professionalism and modern facilities.
If this role sounds like you, please send your CV and cover letter to our wonderful practice manager, Tina at: officeadmin@respod.co.nz
We look forward to hearing from you!
---
For more information about Resonance click here.
Find out more about being on the Resonance clinical team here:
Experiences of a Sports Podiatrist with Resonance – Darren Barclay
My experience as a UK-qualified podiatrist working in New Zealand – Caroline McWilliams
Resonance Graduate Intern Program Experience