Resonance Hutt City Podiatry
46 Bloomfield Terrace
Ground Floor, Bloomfield House
Lower Hutt City Central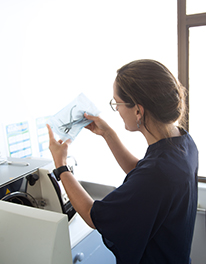 Resonance Podiatry in Hutt City is conveniently located in the centre of Lower Hutt opposite Queensgate Mall, on Bloomfield Terrace. We are a team of experienced Podiatrists, specialising in Sports Medicine and Rehabilitation, and General Podiatry, in Lower Hutt committed to provide the best possible care to help you return to work, sport and play.  Together we will work to reduce your pain, promote your healing, increase your strength, mobility and function.
Foot pain treatment
Working in Lower Hutt in a multidisciplinary environment, our podiatrists believe in addressing your foot problems in a holistic way, with a high level of care provided for all our mutual patients. We work collaboratively with our fellow medical colleagues, to ensure you are provided with the highest quality, evidence-based treatment plan.
Our Hutt City podiatrists have a passion for all aspects of functional podiatry
We are the Hutt Valley's only Allied Health Care Accredited Podiatry practice.
Our passion for all aspects of functional podiatry includes paediatrics (children), biomechanics, gait analysis, injury and post-operative rehabilitation and sports medicine as well as understanding any underlying issues causing or contributing to your foot and lower limb pain or dysfunction.
We also provide the highest level of evidence-based care of ingrown toenails, verrucas, corns, callus, and general comfort care, and High Risk foot management including comprehensive assessment and management of the Diabetic and Rheumatoid foot.
Specialising in the treatment of children's foot pain
If your child has sore feet or legs, flat feet, heel pain or medical conditions that can result in ongoing foot or gait problems, our podiatrists have years of experience dealing with children.
Gait analysis specialists
Understanding the cause of your pain is a priority for our Hutt Valley foot specialists. Using the latest assessment and diagnostic techniques such as gait analysis, biomechanical analysis and a wealth of experience we enable you to manage your foot pain, helping you to maintain a healthy and active lifestyle.
---
Wellington Region
Resonance Hutt City and Mana Gait Diagnostics
Ashleigh is passionate about all facets of podiatric care and providing comprehensive treatment for patients from all walks of life. Ashleigh specialises in podiatric biomechanics and function, and has a particularly keen affinity for sports medicine and rehabilitation within the Podiatry profession. She holds a particular interest in gait analysis, biopostural and functional assessment, treatment and ultimately, prevention.
Having been a competitive artistic gymnast for ten years, Ashleigh has a real passion and understanding of biomechanics, and how the body's biomechanical structure can have a significant impact on our overall function and wellbeing.
Ashleigh works predominantly as our lead sports and rehabilitation podiatrist in Lower Hutt City, working collaboratively with both fellow medical professionals and her patients, to holistically manage any lower limb issue whether it be a sports injury, post-operative rehabilitation, a common paediatric condition, joint pain and dysfunction, rheumatoid arthritis, or the Diabetic foot. Additionally, Ashleigh utilises our leading edge 3D running gait analysis technology for best analysis and optimal management of our runners.
Ashleigh is also involved in our gait diagnostics clinic utilising our baropodometry gait analysis technology, assessing biopostural alignment, biomechanical function, and functional stability. She enjoys a collaborative approach working in partnership with her patients; whether elite athletes, weekend warriors, children, elderly, or those just wanting to get to the underlying cause of their musculoskeletal imbalances. Ashleigh is committed to getting you back on track with your goals.
Ashleigh talks about the gymnast and podiatrist as a team on our blog 
here.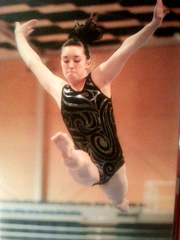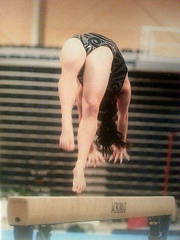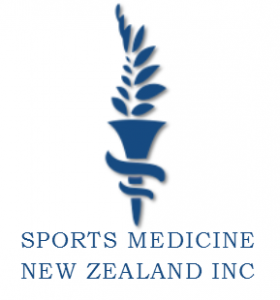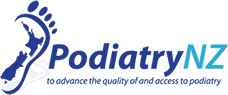 Ashleigh is a proud member of Sports Medicine New Zealand and Podiatry New Zealand
---
Contact us to make an appointment