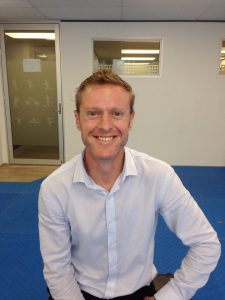 Wellington has been home for me for the past two years, and it is no understatement to say that the time has flown by. Where did all the days go? Looking back, there have been endless opportunities to have fun and explore the region; from 4-hour trail runs through Belmont park, 100 km bike rides around the bays and out to Eastbourne, and a competitive squash season. I saw the NZ Symphony Orchestra perform Star Wars, Blue Man Group and the Hurricanes with the Super Rugby Championship. Visited many fine restaurants, and several breweries – even had a hand at making my own drop at the Occasional Brewer.  The list could go on for ages – the Comedy Festival, WOAP, night markets, the NZ International Film festival. Orcas and whales in the harbour for goodness sakes! Wellington is a vibrate, beautiful city that can compete with any city around the world.
Of course, life is not all about adventures, most of us still need to work to afford a little luxury. Enter workplace happiness bliss – call it bespoke employment! My position as Senior Sports Podiatrist at the Capital Sports Podiatry Clinic was fine-tuned with the Senior Partners to foster workplace happiness and rewards. Resonance have been amazing to work for and I have no doubt that my experience here has been instrumental to improving my clinical skills and knowledge. In two years, we have added new technology including 3D motion analysis (Kinetigait) and digital scanning. Working closely with the broader Resonance team has also been an amazing experience, where the collective knowledge and experience of the team has been able to provide clarity and solutions when there are challenges. This is my first experience working in a multidisciplinary clinic; physiotherapists, sports physicians and visiting specialists available for a chat when there is a complex case.  Also makes for fun social events – like trap shooting and horse tricks!
Wellington is the coolest little capital in world. If this post is for anyone entertaining employment with Resonance, then you have a very rewarding opportunity in front of you.
Make an Appointment to discuss further